Hi there!
I'm Yajaira, the creator of all the illustrations behind Creating4 the Classroom, LLC. I am a former teacher and longtime Art Student who has combined both my love for education and the arts. I now dedicate my time to creating educational Clipart for teachers and students.
My graphics have been created with kiddos and teachers in mind. It is my hope that the images I create, benefit both teachers and students and assist in enhancing the overall learning environment.
Below you will see the Terms Of Use outlined for my artwork and products. Please be respectful of my Terms of Use as this allows me to continue focusing my efforts on supporting and providing for the Educational Community.
Many thanks,
Yajaira
COPYRIGHT

All artwork created by Creating4 the Classroom, LLC is protected under the international copyright law and the Digital Millennium Copyright Act (DMCA). When you purchase these illustrations you are purchasing a single-user, non-transferable Standard License. You are not being given rights or ownership to artwork by purchasing my work. Creating4 the Classroom retains the copyright to all images and all rights are reserved.
All Creating4 the Classroom digital graphics (illustrations/artwork) are covered by this license.
All Creating4 the Classroom digital download paper products, activities, printables, and materials are not covered by this license and may not be used to create additional resources.
Creating4 the Classroom illustrations and materials MAY NOT be resold, copied, shared (share folders/share drives), recolored, altered, or claimed as your own. You may not create clipart derived from my artwork. ***In my Terms of use I've stated that images cannot be recolored or altered but I have made an exception for the Color by Code Clipart only due to an emerging need for creating custom Digital resources. I'm only allowing recoloring for the Color by Codes Clipart.
Digital files/images are not to be shared, traded, copied, resold, distributed, or gifted. A single user standard licensed is issued to the individual purchaser.
By downloading these illustrations, you agree to the Terms of Use as outlined in this license.
PERSONAL HOME/CLASSROOM USE:
You may use my illustrations for your own personal crafting, décor, projects, and scrap booking creations. These are all personal items that are for your own use and not to be resold or distributed for profit.
EDUCATIONAL MATERIALS/Color By Code Clipart:

You may use my artwork to create both Personal and Commercial Educational Materials available for purchase online (digital download). Credit is required by providing a clickable link and/or the Creating4 the Classroom Logo must be added to the file. ALL FILES MUST BE SECURED. Please ensure to secure my artwork by flattening and password protecting the document, *This protects my work and your investment.
My artwork should be used to enhance your overall resource and not used as stand alone images.
EDITABLE RESOURCES: Editable resources may be created with my artwork but they must contain your original educational content, text, additional design elements (such as borders and backgrounds), and my graphics must be secured (flattened). They MAY NOT be used as stand alone graphics with an editable box. They MUST be included in resources containing educational content. This includes Color By Code Graphics.
In my Terms of use I've stated that images cannot be recolored or altered but I have made an exception for the Color by Code Clipart only due to an emerging need for creating custom Digital resources. I'm only allowing recoloring for the Color by Codes Clipart. 
Creating4 the Classroom illustrations and materials MAY NOT be resold, copied, shared (share folders/share drives), claimed as your own. Hope this helps! Thank you! –Yajaira 🙂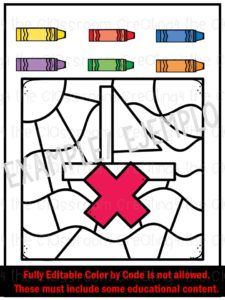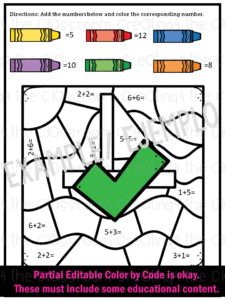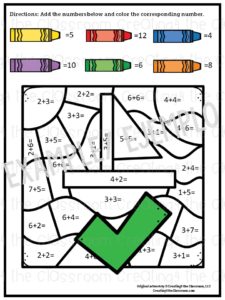 COLORING PAGES:

Coloring Pages may not be created with my Artwork. Coloring pages are considered to be image heavy resources with no instructional content within the downloadable file.
Images to be colored that accompany educational content such as but not limited to toppers that accompany writing and craft resources may be used. Images must include additional information/content on each page.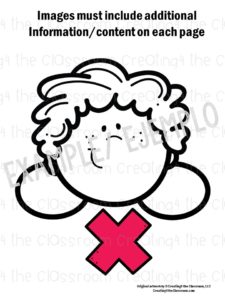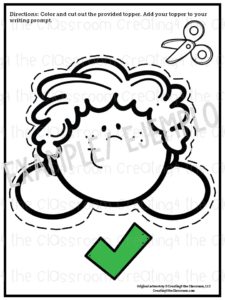 CRAFTS AND ACTIVITIES:
As a teacher, I understand the need for image heavy educational resources for students. For this reason, I allow my graphics to be used for matching, sorting, and ordering. Educational content must accompany these resources in the file.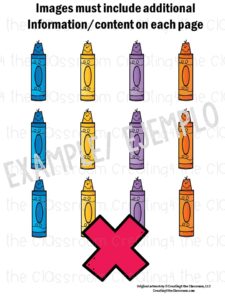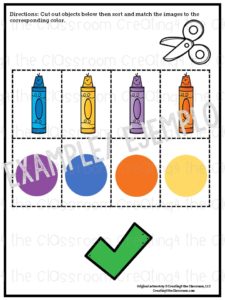 BOOM CARDS:

You may use my graphics in creating BOOM Card resources without the purchase of additional licenses as BOOM Cards safely secures my work.
Digital Stickers:
Digital stickers can

not

be created with my artwork as they are essentially an image (jpeg/png) of my images.
PAPERLESS RESOURCES:
You may use my graphics in creating Paperless Resources so long as the images are flattened, password secured and are not "movable" in programs such as Smartboards, Powerpoint, and Google slides.
 If you'd like to create resources with moveable pieces, an additional purchase of License for Digital Resources with Moveable Clipart is required. Click here to view this additional license and additional terms of use. You may create resources in BOOM Cards without an additional license as they secure my artwork. 

DIGITIZED EMBROIDERY:
You MAY NOT use my illustrations in Digitized Embroidery
APPS:
You MAY NOT use my illustrations to create Apps.
CLASSROOM DECOR FOR DIGITAL DOWNLOAD:
You may use my artwork to create both Personal and Commercial Classroom Decor available for purchase on Teachers Pay Teachers (digital download).
My artwork should be used to enhance your overall resource and not used as stand alone images.
EDITABLE RESOURCES: Editable resources may be created with my artwork but they must contain your original educational content, text, additional design elements (such as borders and backgrounds), and my graphics must be secured (flattened). They MAY NOT be used as stand alone graphics with an editable box. They MUST be included in resources containing educational content.
Credit is required by providing a clickable link and/or the Creating4 the Classroom Logo must be added to the file. ALL FILES MUST BE SECURED. Please ensure to secure my artwork by flattening and password protecting the document, *This protects my work and your investment.
PLEASE NOTE: Classroom Decor items may not be manufactured into hard goods for resale or sold on larger online platforms- such as but not limited to Amazon.
*Please contact us at Creating4theclassroom@gmail.com if you are interested in creating Merchandise with Creating4 the Classroom graphics.
SOCIAL MEDIA:
Teacher authors for platforms such as Teachers Pay Teachers may use my illustrations to create promotional posts for your business so long as you do not sell and/or create clipart or graphics.
Images must be flattened and combined with text and/or other material. You may not claim ownership to the graphics.
Providing credit to Creating4 the Classroom for the images used in Social Media promotions are greatly appreciated.
LOGOS FOR TPT:
You may use my artwork to create logos for your TpT Store so long as you do not create clipart. Providing credit for images in your store profile is greatly appreciated.
EDUCATIONAL BLOGS:
You may use my artwork to create images for your Educational Blog so long as images are layered with other images and images are flattened with a colored background. This prevents images from being copied and lifted.
HARD GOOD PRODUCTS FOR SELL:
*Please contact us at Creating4theclassroom@gmail.com if you are interested in creating Merchandise with Creating4 the Classroom graphics or have further questions about our Terms of Use. Thank you!
All images and content Copyright 2019 Creating4 the Classroom, LLC